Nutrition & Supplements
---
Chiropractic Care From Nutrition & Supplements
How Alcoa Chiropractic Can Help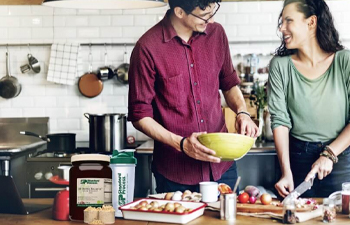 Alcoa Chiropractic Center has partnered with Standard Process, a third generation, family-owned company to effectively and holistically address issues related to our patients health conditions. We've dedicated ourselves to changing lives through both chiropractic care and lifestyle modifications. Whole food-based nutritional supplements that support the body's interrelated systems, rather than simply treating the symptoms can be an important part of the process. We invite you to explore our selection and ask your Doctor about the area that matter to you.
At Standard Process, just like us, they believe there is a direct relationship between the earth, what you consume, and your overall well-being. That's why they go to great lengths to safeguard nutrients in their whole foods – bringing them to you in their bioavailable form, the way nature intended.
Advancing Health Through Whole Food Nutrition
There's a holistic synergy to everything we do. And the brands that we carry include a comprehensive offering of high-quality products that collectively support your entire family on the journey to optimal health.