Pain Management
---
Chiropractic Care for Pain Management
Understanding The Injury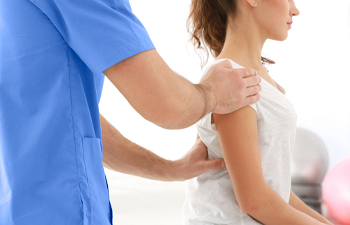 Millions of Americans seek chiropractic treatment for chronic pain management each year. If you are suffering from either acute or chronic pain, there are a number of conditions which may be causing the discomfort. Chronic pain can result from many types of injuries including. From Herniated discs, Bone spurs in the joints, Unstable muscles, and spinal trauma from sports injuries, auto accident injuries, and work accidents could all be causing your pain.
Whichever category you are in, your pain is unique and deserves Individualized care.
How Alcoa Chiropractic Can Help
The first thing that Alcoa Chiropractic will do is listen to the history of your pain and perform a comprehensive physical exam to develop a tailored treatment plan.
Alcoa Chiropractic will prescribe a natural treatment program to realign the body, restoring it to full functionality. This is done through a variety of modalities including chiropractic adjustments and techniques, corrective exercises, massage therapy, and rehabilitative services. Our immediate goal is to reduce any immediate pain and then restore you to health and wellness and help our patients better manage their condition at home and improve functions or mobility. Many patients appreciate the rejuvenating effects of our massage therapy treatments in particular.
Regardless of the cause of your pain, Alcoa Chiropractic Center can help. Don't wait. If you or someone you care about is suffering from pain, Call 865 984-2001 and schedule an exam today. Once you learn more about the value of chiropractic care, we believe you will want to make it a part of your overall health and wellness program.